Personal Notes:»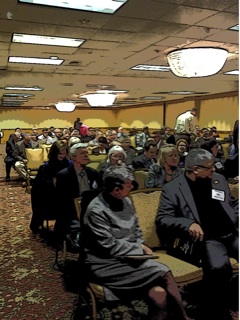 We educate children. That involves family, community, content, pedagogies, and environment, The Third Teacher. We are, for the first time in decades (and in some ways, in centuries) starting to rethink education — and what it means to be educated in a time of rapid change. It is a complex issue, but I believe that there are three fundamental and profound reasons for this.
It is a perfect storm of converging conditions that are new, universal, undeniable. I hope that you enjoy and learn something from my presentation.
Online Handouts
It is a pleasure to be in downtown Richmond and an additional treat to be wined and dined at The Jefferson, las night.
Perhaps the best thing about my work with this conference, so far, is being asked to serve as a judge for your facilities competition. I always learn so much when I have the opportunity to do something I've never done before. I know what pervious concrete is now
Powered by Hackadelic Sliding Notes 1.6.5