Personal Notes:»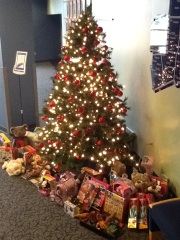 I have to admit that I was a little skeptical about this event, when first approached about it by Patrick. But when I read through your vision document, I knew that this project and it's driving document was something that I wanted to be a part of – and that it comes from Texas might surprise some people. Not Me!
I will be talking about a number of topics during the day, but they will all be wrapped around a three legged stool that I hope may hold your weight. It is a three bullet list of converging conditions that are forcing us to rethink education for the first time in decades – and even what it means to be educated. It is a perfect storm that is providing us with some pointers on where to go with regard to pedagogy and even the nature of literacy.
Today, we are…
Preparing a new generation of learners
Within a new information environment
For a future that we can not clearly describe.
Here are some links to online resources related to the topics I will be exposing you to during the day.
So sorry for the delay on getting the rest of these links up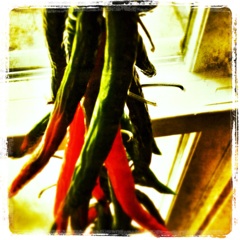 It's a great pleasure to be back in Texas and especially in Forth Worth. My family has recently become connoisseurs of hot sauces and are planning to grow a variety of peppers in our garden next year. On my last travel through Dallas, I picked up some hot sauces based on Naga Jolopia and Trinodad Scorpion. I'm looking for one based from Habanero peppers.
Powered by Hackadelic Sliding Notes 1.6.5